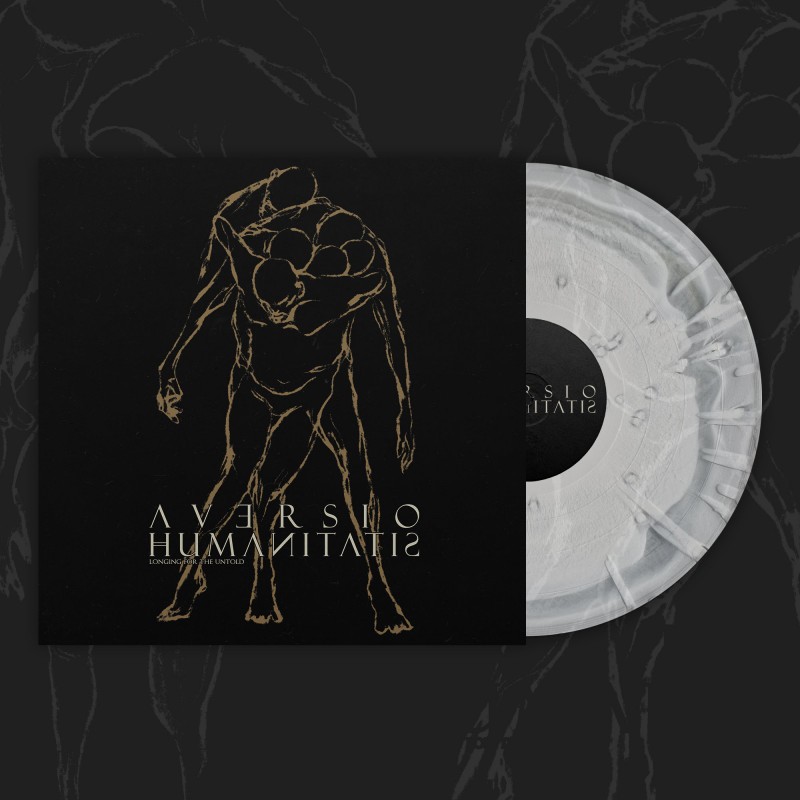  
'Longing for the Untold' Vinyl (Clear)
'Longing for the Untold' black 12" Vinyl (Repress).
This special edition comes with a 4-page 12"x12" insert and a download card. Pressed in exclusive ultra clear / white cloudy effect heavy vinyl. Limited to 109 copies. Only available 5 copies from us (band). Remastered audio and reworked art.

While anticipating the follow-up to 2020's stunning "Behold the Silent Dwellers" we present the long-awaited vinyl reissue of 2017's equally transcendent "Longing for the Untold" from Spain's AVERSIO HUMANITATIS, a hard-hitting blend of atmospheric and dissonant Black Metal which easily goes toe-to-toe with more infamous practitioners of the style. The reissue also contains three powerful bonus tracks from the band's 2013 split with SELBST and NIHIL.